In this section we will publish requests for historical details from relatives or old comrades.
We request members who are able, to provide relevant info.
Please look through these and see if you can help - Thanks a lot, Bill
From: P & J Stanley

Subject: Squadron leader R D M Evers DFC

I wonder if you can help me. I would very much like to contact the families of my father's crew when he was shot down on Ocotber 6th 1942 whilst serving with 55 squadron  in north Africa. It is mentioned on p. 189 in Bomber Losses In The Middle East and Mediterranean vol 1: 1939 - 1942.
Following his order for them to bail out, they were taken POW. My father's escape hatch jammed but he brought the plane down in NML under heavy enemy fire and was eventually rescued. The plane was so badly damaged and so close to the enemy line that the Allies blew it up the following day. And a few days after that he flew in 12/14 raids by 55 squadron in the battle of Alamein!!

I have his 3 pilot's log books which I am taking to RAF Hendon next week - they have expressed an interest in scanning/copying them.

He captained Worcestershire cricket on 5 occasions, won the county squash championship two yrs before and two yrs after the war, played rugby for Moseley and was the youngest member of the Cambridge Vandals Tour to Canada and the States, playing in both the cricket and rugby matches.

I have written his biography which includes +/- 80 of his wartime letters to his family in Stourbridge and also pictures of his crew.
I would love to contact any of the descendants of his crew, namely:

W/O H. R. Callender RNZAF
Sgt J Hall 
Sgt R J Wilson
(Latter two depicted below - also see the latest shots in the Historical Photos section. ed.)

If you can help or have any suggestions I would love to hear from you.

With kind regards,

Jane Stanley
If it helps, Sqn Ldr Evers attended the 55 Sqn Association re-union in the Savoy Tavern, London on 22.November 1982
My Dad Norman Birchall was on 55 Squadron at Marham and flew on the Victor.
That is what I am named after - he was in Canada when I was born.
We lived at 32 Oak Avenue.  I am trying to find out more of my Dad's life in the RAF, as he passed away when I was 19.
If you remember Norman, please send any info to:  Vikki Beaton:   beaton.vikki@googlemail.com
I have an idea he was Chief Tec
Bill Palmer
Sgt Ernest Clare DFM Observer 55 Sqn WW1
Ms Jean Noblett and her daughter Leann have written to inform us that they are preparing a short history of Sgt Ernest Clare, who earned the DFM while flying on 55 Sqn. in the First World War.
By a lucky chance they recognised in a picture on our website, his pilot, Capt J R Bell, in a picture of 55 Squadron aircrew while stationed at Azelot airfield,

(This is included in our reproduced story The Johns Connection by Michael C. Armstrong about the author, W E Johns - who wrote the Biggles series - provided to us by Dave Maloney - and now in the 55 in the First World War section.)
Ms Noblett would like to know how Sgt Clare earned his DFM, as according to the book Chronicles of 55 Squadron by J R Miller, who was the Adjutant during the time that 55 Sqn was stationed at Azelot Airfield, he was the only Observer at the time of his book, to be so decorated.
This was pretty much the period, when Maj Gray and Major Silly had been Squadron Commanders, By great coincidence, information on Maj Gray is also being sought – by his great nephew Tim Cornish – see below.
Ms Noblett has kindly sent us some shots of the 55 Squadron Observers at Azelot and of Sgt Clare. These will shortly appear in the 55 in the First World War section, where they will be a worthy addition to the above mentioned photos. 
If you have any information or ideas which can help track down the reason for the DFM or have any information about the other airmen in the pictures from this dynamic and brave time, please let me know.
Thanks, Bill Palmer

Hello, I write from Italy, my name is Giovanni Brunetti. I would like to have more information about the
presence of the squadron in Cecina, Tuscany. Can you help me? In particular I seek information about the airman William Geddes Fielder.
Thank you so much for your collaboration.
gbrunetti4@gmail.com
My grandfather, Frank Linford, served as an Armourer with 55 Sqn from 1940-45 throughout the western desert,
malta and Italy. I am trying to find out more about his time in the war and if (by some miracle) anyone has any
photos of armourers in 55 sqn. His number was 1352532.
lizlinford92@gmail.com
Hello, my uncle Colin Elliott Parnell served with 55 in the Middle East during WW2, Colin was a Warrant Officer RAAF he was a Wireless Op Air Gunner flying the Baltimore Bombers, I am hoping there may be a photo of Colin with his crew, I have a couple photos, his badges and AG Wing and RAAF Wireless Op Badge, Colin was killed in a car accident in 1964
Andrew Cox
bowes1873@gmail.com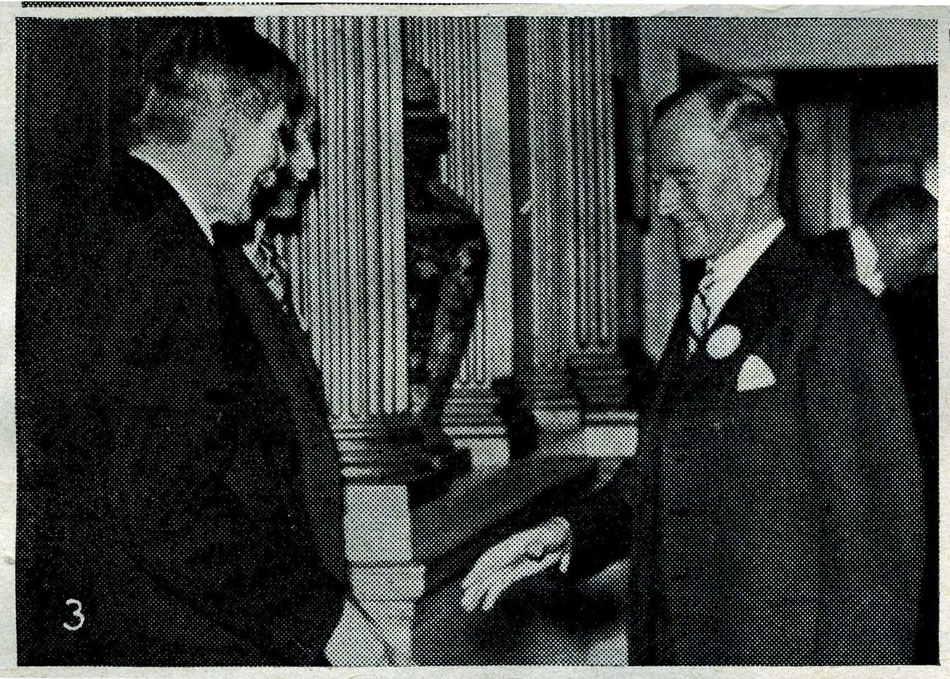 Above, seen at the RFC re-union in 1949 is AVM Gray, who as Major Gray was the 55 Squadron "Boss" in 1918 during its famous days in France as a long range Bomber Squadron. He was also present at the 55 / 57 Squadrons 50th anniversary celebrations in 1966. His great Nephew, Tim Cornish has requested any information about his period on 55 Squadron, especially photographs.
Please forward any historical information to my email address. 
Thanks, Bill Palmer
Photo above from The Aeroplane in 1949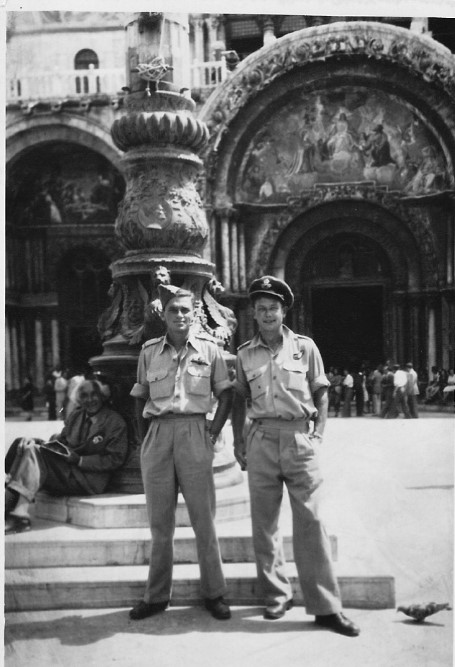 Well, thanks to Warwick, Everard Payton's son, I was able to research 55 Squadron's use of the Boston. It is pretty clear that he flew on the Squadron during the Hassani period. Good shots of his fellow crew members too.  Does anybody recognise him or them?